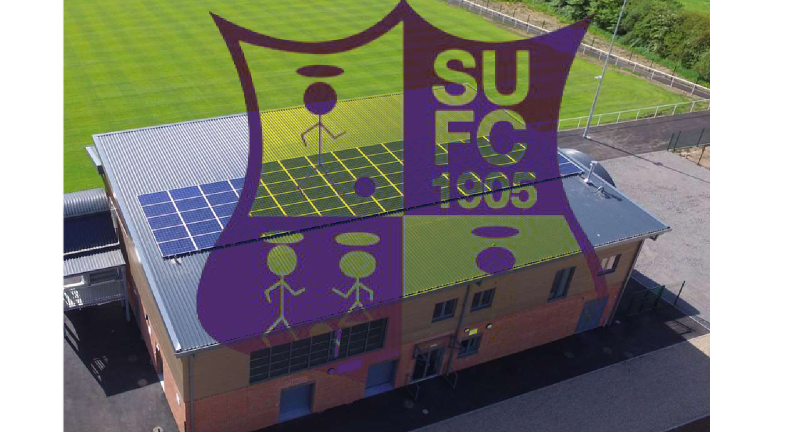 Ground Development Update from the Chairman
With the new season almost upon us for most teams (in fact it has already started successfully for our re-launched Men's First Team who have won all 3 of their first competitive matches), it seems appropriate to provide an update for all our various internal and external stakeholders and supporters.
Our Club has grown very quickly over the past 12 months, building upon the strong base already in place, with many exciting developments both on and off the pitch. Our teams will soon be training and having the opportunity to play at our new home base at Bobby Hancocks Park ("BHP") once the 3G pitch has been installed.
The possibility of having a new ground for the football clubs (at that time Southam United the senior Men's club and Southam Town Junior Sports Club the junior Boys, Girls & Ladies Club) first arose in 1995; and it took until 1999 until the first option agreement with our development partners, Bloor Homes, was negotiated and signed.
From that point on we have spent an enormous amount of time and energy and had to overcome any number of obstacles to get things to where we stand today and many doubted that we would be able to succeed.
Just some of those obstacles included: the initial objections of the local planning officer and the exclusion of our land from Local Structure Plans; a Government Planning Enquiry which appeared to be positive but which ultimately went against us; lengthy and complicated agreements to be negotiated and re-negotiated with Bloors and the adjoining landowners; the reneging of agreements by Orbit the housing association; the re-routing of the proposed HS2 rail line; and the reneging by HS2 of an agreement actually made in our old senior clubhouse.
Any of the above could have halted our proposed development stone dead but a mixture of perseverance, lobbying, two public consultations, more lobbying and more detailed consultations with interested parties led to planning committee approval being granted in August 2014.
It then took 15 months more of painstaking negotiations to actually document the planning agreements with Bloors, the adjoining landowner and the local authority. As part of these agreements, Bloors insisted on keeping control of the monies we would otherwise have received from the sale of the old senior ground and controlling the building of Phase 1 of our new facilities.
In any event, the new facilities as currently built cost £3 million + VAT and were handed over some 11 months ago. The delay in fitting out the first floor and installing our 3G pitch at the new stadium has been due to a number of factors but principally owing to the delay in receipt of the private funding I have arranged to pay for everything and to make the Club fully self sustaining going forward.
Here is the current timetable, given in good faith today:
1. Pitch installation company will be moving equipment onto site at some point next week (i.e. week commencing 2nd September) with work ongoing until early / mid December.
2. First Floor fit out is on track for physical construction to begin last week October / first week of November and be completed either just before or just after the Xmas break. This work also includes 45 more dedicated parking spaces and the remodelling of the entrance off Lark Road.
3. Rob Sweeney will be overseeing the construction activities on our behalf and will be our future Centre Manager, managing the coffee shop / bar and all Club maintenance activities.
4. Phase 2 (the extension to the existing building at BHP which will contain more changing rooms, multi purpose classrooms and community use rooms) construction now due to commence in the summer of 2020 and take approximately 6 or 7 months to complete.
5. The planning application in respect of our "Phase 3" is now due to be submitted within the next few days. This involves Bloors, the Charities (from whom we rent the junior ground) and ourselves and involves the construction of replacement junior pitches further south along Banbury Road; which would be linked to BHP via footpath / cycle path; the construction of an indoor 3G and Futsal facility as well as a Multi Use Games Area at BHP; and the construction of approximately 100 houses on our existing junior ground. We would not move to the new junior pitches until they were fully playable. It is difficult to be precise regarding timing on this part of the planned developments but, assuming planning approval is granted, I would estimate that we will be in situ at the existing junior pitches for at least another 2 to 3 seasons and that the additional BHP facilities could be constructed in, say, mid 2021.
No one wants the new facilities completed and fully operational more than I do and no one should doubt the determination of myself and senior colleagues to do everything within our control to make this happen.
If anyone should have any questions regarding this, then please contact me directly.
Charles Hill
Chairman
News // 10 weeks ago