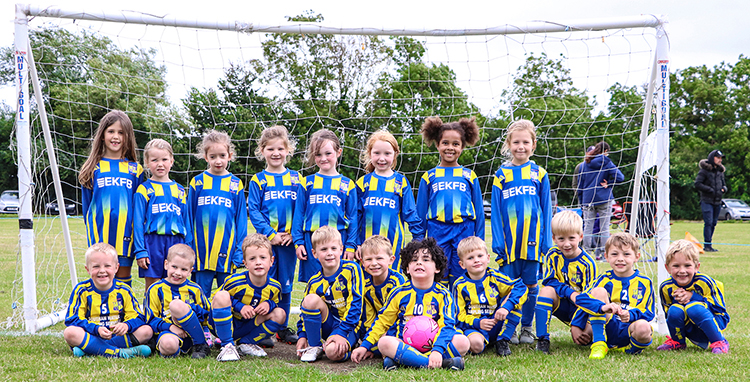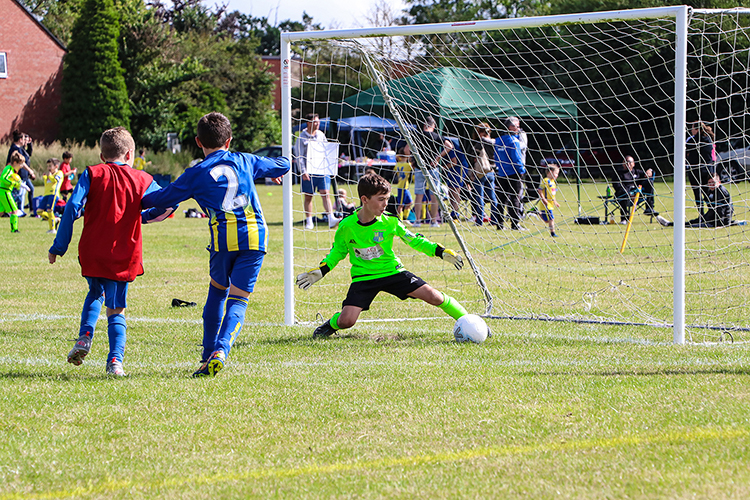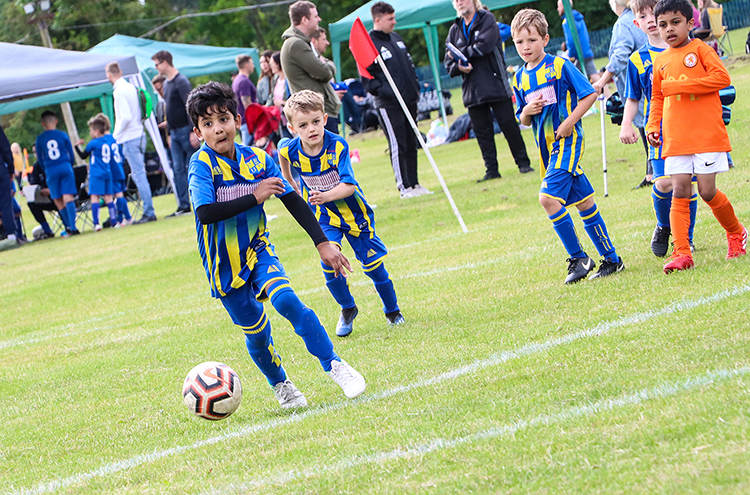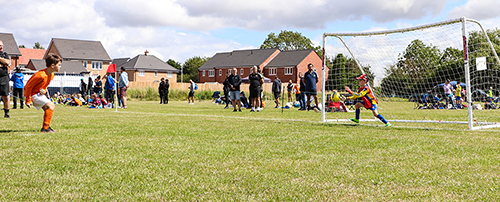 Southam Tournament hailed a success
Over 850 players, representing U6s to U11s, took part in the recently held Southam United junior Summer Tournament, which was hailed a huge success by everyone involved.
The event, which was organised by a committed group of volunteers, led by junior manager Paul Gussin, took place across an entire weekend, and brought together teams from across the country, including some who travelled from as far a-field as Leicestershire and Luton to take part.
With great football on display the pitches at Southam United's junior ground looked fantastic and the weather held up well across the two-days with only a smattering of rain.
In addition to the football, players and supporters could take part in a football dart competition and there was ice-cream and a food stall, as well as sweets, on offer to keep everyone energised.
In order to provide teams, with as much match time as possible, selected age group competed for the chance to win one of three trophies, the Bobby Hancocks Cup, the Saints Cup, and the Devils Cup, the latter two named after Southam's junior teams. Players from younger age groups, some of which were playing their first ever matches, received a participation medal.
There was even a closely contested semi-final amongst the clubs U6s and U6s Girls teams, with players and friends trying to syke each other out ahead of the game.
Emerging victorious across the age groups were:
Bobby Hancocks Cup
U6s – Houghton Athletic (Runners-up – Soccer Rockz Tsunami)
U7s – Houghton Athletic (Blue) (Runners-up – Solihull Moors)
U8s – Coventry Sphinx White (Runners-up – Wolston Juniors)
U8s Girls – Epworth Forrest Tigresses (Runners-up – Lillington Junior)
U10s - Bedworth Warriors Wasps (Runners-up – Coventry Copsewood)
U10s Girls – SJB Up (Runners-up – AFC Market Bosworth Belles)
U11s – Racing Club Warwick White (Runners-up – Leek Wootton Tigers)
U11s Girls – AFC Market Bosworth Lionesses (Runners-up – Coventry United)
Saints Cup
U6s – Daventry Town Titans (Runners-up – Southam United Saints)
U7s – Houghton Athletic Red (Runners-up – Southam United Saints)
U8s – Hillmorton FC Blues (Runners-up – Southam United Devils)
U8s Girls – Southam United (Runners-up – SJB Up)
U11s – Bedworth United (Runners-up – St Finbarrs FC)
Devils Cup
U7s – Hillmorton Lions (Runners-up – Southam United Devils)
U8s – Rugby Borough Eagles (Runners-up – Alvis)
Commenting on the success of the tournament, Paul said: "It was a great couple of days, and we received some fantastic feedback from everyone who attended. These events are really hard work and I'd like to thank all the volunteers who gave up their time to help organise all the many aspects of the tournament, from strimming to car parking, setting up pitches and emptying bins. It was my first time organising a tournament on this scale - when the dust has settled and I've forgotten how stressful it all was, perhaps I'll be persuaded to do it all again next year."
Club Secretary Amanda Wignall added: "Paul and the other volunteers did a brilliant job in organising and hosting such an incredible number of players and spectators across the two-day event. Anecdotally I heard managers say that it was the best tournament they'd been to and that's testament to the amazing hard work of everyone involved. We're hoping next year's tournament will be equally as successful but will have to work even harder to beat what was a really fantastic showcase for junior football. We're now looking forward to kicking off the new season, on 11th/12th September, with players from the tournament returning to football and some new teams becoming established in the league. We're all very much looking forward to what we hope will be a great season, of uninterrupted football."
Photos thanks to Lee Russell.
News // 13 weeks ago