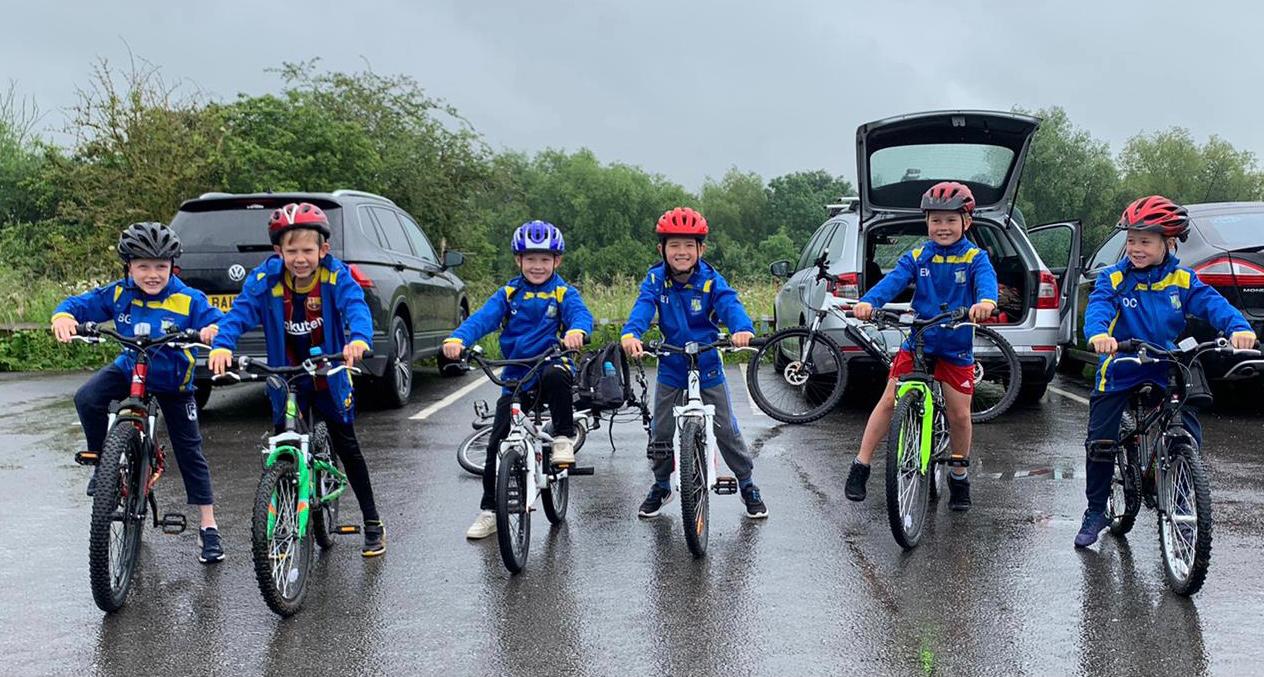 U7s use peddle power to raise money for new training wear
Southam United's U7s are using peddle power, staying fit and raising money to fund new training wear for the 21/22 season.
The team decided to brave the changeable weather, at the start of July, to begin an epic challenge to cycle the distance to Wembley (the home of English football) and back to Southam United's Bobby Hancocks Park – a total of 178 miles.
Manager Paul Gussin said: "We asked the team what they'd like to do to raise money to buy new training wear, instilling some ownership in them to fund their new kits. Some said running, others said biking – we decided that a ride to Wembley would be a fitting challenge – little did we know that England would make the finals. We've done amazingly so far, clocking up 67 miles – with the coaches, some parents, and of course the players themselves really enjoying taking part.
"We've also smashed our initial fundraising target of £750 to purchase new training wear and training jackets, so we're now aiming for £1000 to maybe take the team to a professional game and get some extra training equipment – including some football tennis sets. We really appreciate all the generous donations we've had and would like to say thank you to everyone for supporting us."
If you've like to donate to the team's challenge, follow the links below.
News // 21 weeks ago