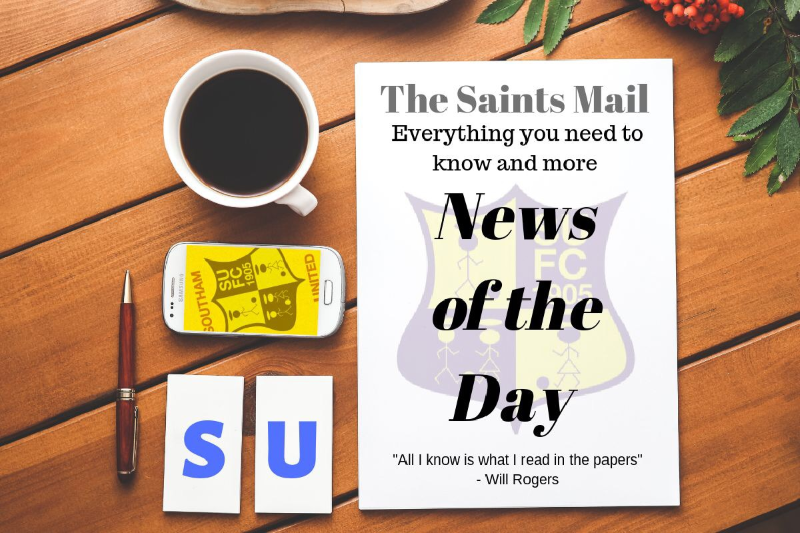 Club Update
The last two years have been tough for all grassroots sporting clubs. Having to deal with interruptions to playing seasons and restrictions at training and on match days. Not to mention the added burden on volunteers to ensure that our facilities are as COVID safe as they possibly can be.
The Club could not have managed through this difficult time without its army of volunteers who have all played an amazing part in enabling us to continue to provide a fantastic experience to all of our junior players.
First and foremost, despite the many challenges faced, we have achieved what we always aim to achieve, in any given season, and that is giving in excess of 250 young members an opportunity to play in a safe, secure and nurturing environment.
In the 2021/2022 season we'll be running 20+ junior sides, both mixed and girls' teams – from new sides getting their first experience of league football at U7s, right through to Youth, many of whom started at the Club's Mini-Soccer School on a Sunday morning.
Our Men's First Team will continue to flourish as part of the FA National League System – and with plans to create a Development Team from the 2022/2023 season in their infancy, we're further aiming to bridge the gap between junior and open age football.
Our successful Wildcats Centre for Girls continues to go from strength to strength and together with our equally community embedded Mini-Soccer School, it provides more than 40 young players with an introduction to football in a safe and fun environment.
In August, after a couple of years away, the Club will again host a Summer Tournament. The competition for U6s-U11s is already over-subscribed and if previous tournaments are anything to go by – will be widely praised as one of the best in the area.
We'll also be running a number of holiday camps and courses during the summer. This is alongside the Club's community efforts going into local schools running PE lessons and after school clubs.
Apart from our usual football activities, some of you will know that we have run a Football and Educational Academy at the Club for the past two years. Based on predicted grades, it's likely that 80%+ of the students will graduate with the equivalent of three good passes at A 'Level putting them on a great pathway for furthering their education and careers. In addition, several of the students have made the step up to the First Team, so we have witnessed success in both education and football from the Academy.
All of the above has been achieved against a backdrop of a global pandemic, which has had ramifications far beyond our relatively lowly horizons. But which even at our level has resulted in an increased workload for Committee members and all other volunteers, disruption to two seasons of football and a considerable and substantial reduction in cash flow into the Club from membership and other monies.
The Club is committed to providing first class facilities to its members and the wider community. We already do this in abundance thanks to the amazing work of our grounds people and volunteers – we continue to have some of the best football pitches in the area for grassroots football.
However, we want to and will be developing things further.
Bobby Hancocks Park is already a great football playing facility and has been praised by visiting clubs, the league and FA officers. However, it needs to be further improved as we'd always planned, even though this has been delayed longer than we would have hoped.
As per our original ambitions for the Club, further phased development, which includes the fit out of the first floor of the existing building to create a café and bar – with all the necessary supporting infrastructure is being planned and we aim to install a 4G / Astro pitch – which will be the home of winter training for all Southam teams and result in fewer postponements of senior and junior matches due to inclement weather and permit some wider community use. All of this plus the extension to the existing building aims to enable the Club to become self-sustaining for the future.
Subject to planning permission being granted, which is expected shortly, the Club's junior sides will further benefit from a move to new high quality pitches, properly constructed and drained from the outset and giving us increased flexibility as regards pitch layout. These pitches are being provided at no cost to the Club and no teams will move off the existing pitches until the new ones are fully playable.
All of these improvements are being wholly privately financed, without recourse to the public purse and we will provide further updates over the coming weeks and months as developments take place.
Southam United is a community club, it's great to see the hundreds of young players benefitting from the coaching of our volunteers. But we're also here to support the volunteers in their ambitions. All are DBS checked and at least one member of each team's coaching staff is required to undertake First Aid and Safe-Guarding courses as a minimum. Over the last few years', the Club has provided financial support for these courses, alongside FA Level One and above, as well as helped a number of young referees to become fully qualified.
We're really proud of this contribution – something that sets us apart from many other clubs in the area.
Our forthcoming AGM on the 19h July will give our eligible members the opportunity to ask further questions of the Committee and vote on relevant matters.
Thank you to everyone who is helping make Southam United Football Club such a success and let's give a special cheer to our Under 11's Saints Girls team who have made it through to Saturday's "COVID" Cup Final following their semi-final win over Solihull Moors.

Charles Hill
Club Chairman
News // 13 weeks ago