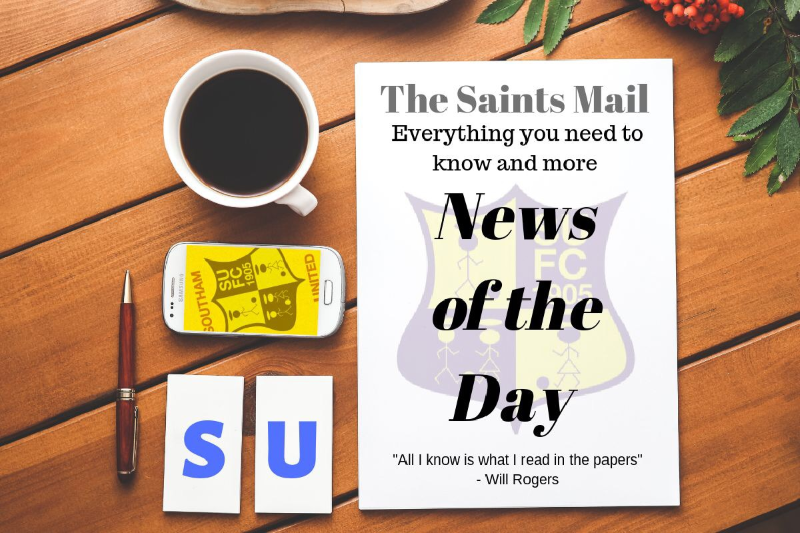 19/20 Season Review
With the non-league season below the National League abandoned and all results declared null and void, it's going to be a long summer of waiting before we know where we will kick off in August, or whenever football is allowed to resume.
At the time all UHLSport Hellenic League matches were suspended, we led division two north by 15 points, having put one hand on the trophy with a 2-1 win over our main rivals Adderbury Park in the last completed fixture. We were due to play Woodstock Town, who we had already beaten twice in the league, in the quarter final of the Chairmans Challenge Cup and also had a twice-postponed Coventry Charity Cup quarter final against Coventry Copsewood to look forward to.
Along with a number of other clubs around the country, we had been hoping that the FA League Committee would determine final positions based on points-per-game but, with the season never officially taking place, there will be no promotion or relegation at the lower levels.
After a two-year hiatus in senior men's football whilst our new Bobby Hancocks Park was developed, we started the season with a 5-2 win at Banbury United Development in front of a Friday night crowd of 138, this at a level where the usual attendance is the proverbial man and his dog. One of the scorers was Levi Steele, his penalty being the first of 29 goals he was to notch in the league as the team racked up 71 in all in just 17 matches.
A single league defeat at Easington Sports Development in September spoiled an otherwise unblemished record and, by the time we scooped February's team of the month award across the three areas of division two for the second time, we were set for a a comeback season to remember.
For manager Richard Kay, a former player at the club, it was a question of starting from scratch, turning to players he knew or, in the case of Steele, had been recommended to him. Only one, full back Ben Tennant, had been with Saints before, having graduated from the youth team, and Kay used just 22 players in all, two of whom made a single appearance as substitute. Unavailability and injuries forced his hand at times but, otherwise, Kay played a settled side from week to week, building a team spirit and resilience that made them hard to beat.
Not all had gone according to plan, however, with the new Bobby Hancocks Park pitch, which had been laid in the heatwave of 2018 and, despite work to bring it into use by October, we played our later home matches on the Southam College 3G pitch, with the final four fixtures from the turn of the year seeing 24 goals scored without reply.
Before the club's two-year break, we had played in division one of the Midland Football League at Step 6 of the national non-league football pyramid. Whilst the Hellenic premier division sits at Step 5 and its division one west and east a tier below, division two does not form part of the structure, so there would have been no automatic route to move up to the next level, even if we had finished as champions.
However, there is hope for the future as the Hellenic League have applied to the Football Association for us to have direct entry into Step 6, supported by various written submissions from the club. Chairman Charles Hill was hoping for a decision by the end of May but, until the current season is completed for the top two tiers, there will be no review of the structure below.
"The club at first team level was struggling for years and my main priority was to restore some pride and for the players to play with passion and fight" said Kay.
"I could not have asked for more from a group of players who, although it hurts now, in the years to come will fully understand what they achieved for this club. Whichever league we play in next season, we will try to do it all over again".
News // 75 weeks ago