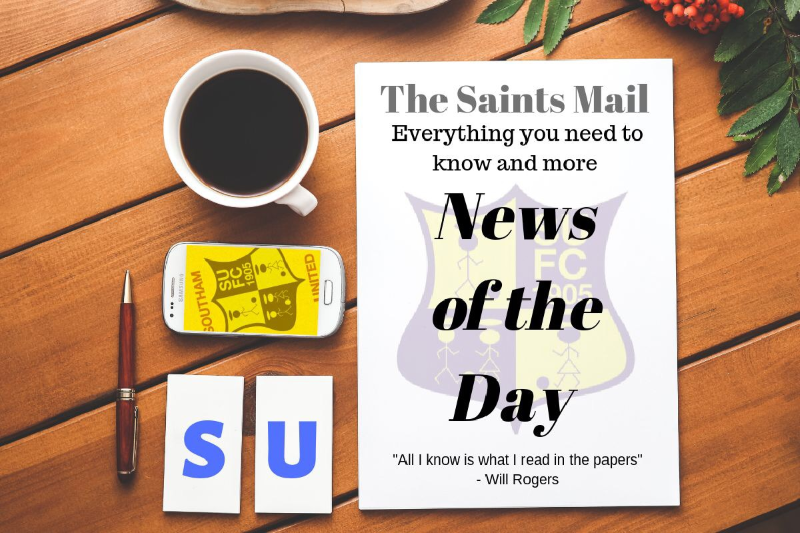 A view from The Dugout
As Pre-Season gets ever closer we get the low down from the management of the Men's 1st Team.
Manager Kay said: "It's a very exciting time to be involved with the relaunch of the Men's football team. After an 18 month break from management, it's a fantastic project to be part of. With pre-season fast approaching we can now enjoy the efforts of everybody behind the scenes, led by Wayne Goss the clubs Director of Football."
Everyone involved in the re-launch is passionate and excited about future of Southam. This enthusiasm shows whether it be players, supporters, the management team and other areas of the club.
Kay went on to say "We all share Wayne's vision for the club based on player pathways for our youth players and putting a mixture of non-league experience and young energetic players on the pitch at first team level that will play with pride and passion. After two seasons away we owe the local community and our loyal supporters a team that does the badge justice. I'm under no illusions that it will take an incredible amount of hard work to get the current team back to the heights I enjoyed as a player at the club, but it will be a fantastic journey for everyone involved".

Assistant Manager Kevin Squirrell echoed Kay's comments "It's been a very busy time leading up to pre-season for myself and Rich, getting together a strong squad with a mixture of youth and experience. We have been holding a series of open training sessions and have looked at a lot of very good players. We plan to have a very clear pathway from U16's to U18' s then onto the 1st team that is an area both myself and Rich are passionate about the development of our youth players and giving them the opportunity when we feel it is right. We start our pre-season on the 22nd June and it can't come quick enough for me to get Southam United back on the football map."

With the release of the Club Captain and Vice Captain, Kay comments on the announcements. "Two fantastic players that set the tone for the re-launch of the men's 1st team. Both players have significant non-league experience and both have the right personalities to command the respect of the dressing room. In my opinion both can go on to be the best in their positions in local football. Myself and Kev wanted to sign young hungry players with good pedigree. There will be more player announcements to follow in what will be an exciting young squad to take the Men's 1st team into what will hopefully be a successful new era for the club."
News // 118 weeks ago