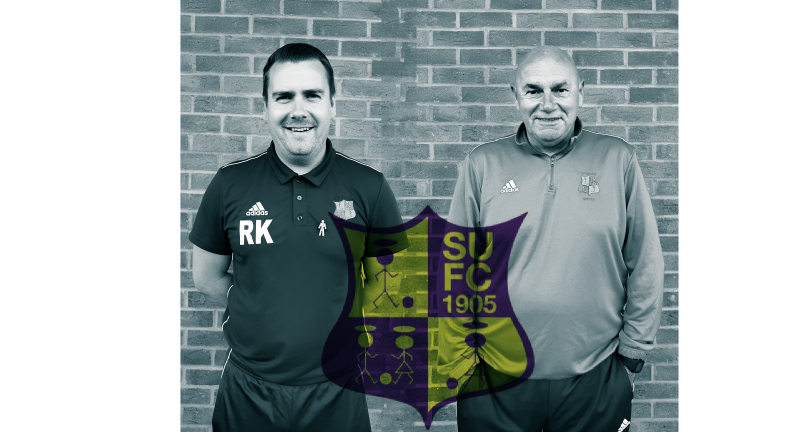 New Beginnings for Mens 1st Team
With pre-season fast approaching everyone is highly anticipating the new season ahead for the club. It's that time of the year where every club dares to dream of the good times returning and the hard work begins. A new squad of players, playing in a new ground under new management.
Former Saints player and UCL Long Buckby Manager Richard Kay has taken the role as 1st Team Manager. With a few successful seasons behind him, his desire and ambition for football will see himself and the team push hard to move up the league pyramid in the coming seasons.
Alongside Richard, Kevin Squirrell has taken the role as Assistant Manager for the 1st Team, many will know him as the former Brackley Town Under 18s Manager and former player for Kings Lynn.
Krzysztof Zylski is joining Kays coaching staff as the 1st Team Coach and Goal Keeper Coach as the ex-polish professional and Brackley Town 1st team keeper adds to his current role as the Youth and Junior goalkeeping coach.
Working behind the scenes we welcome Tyler Collman who supported Kay at Long Buckby with the media for the club, she will be joining the 1st Team as Hospitality Manager, Secretary and Media Officer. Paul Knights who worked with Kay at Long Buckby as Club Kitman and Lani Duncan as Matchday Physio whose previous clubs include Barwell FC, Bradford City FC and the Leeds Rhinos Rugby League team.
The team on their return will be competing in the Hellenic League Div 2 for the 2019/20 Season which provides the Saints with many new grounds to visit next season. Heading up the team as Captain is former Kettering Town Youth centre half Brandon Smith, with support of Vice Captain Ben Tennant a former left back for the Saints, Coventry United and Cov Colliery.
Kay and his staff are in the final stages of completing their new squad for the coming season with players mostly living within 30 minutes of Southam's new ground Bobby Hancocks Park with the squad formed mainly of young exciting players who will no doubt excite the returning Saints fans next season.
The coming season will no doubt be an exciting journey with a new ground and a new 1st team in addition to the new Women's team, Youth teams and the ever growing Junior section as the club aims to take the first steps to new heights on and off the pitch.
News // 119 weeks ago