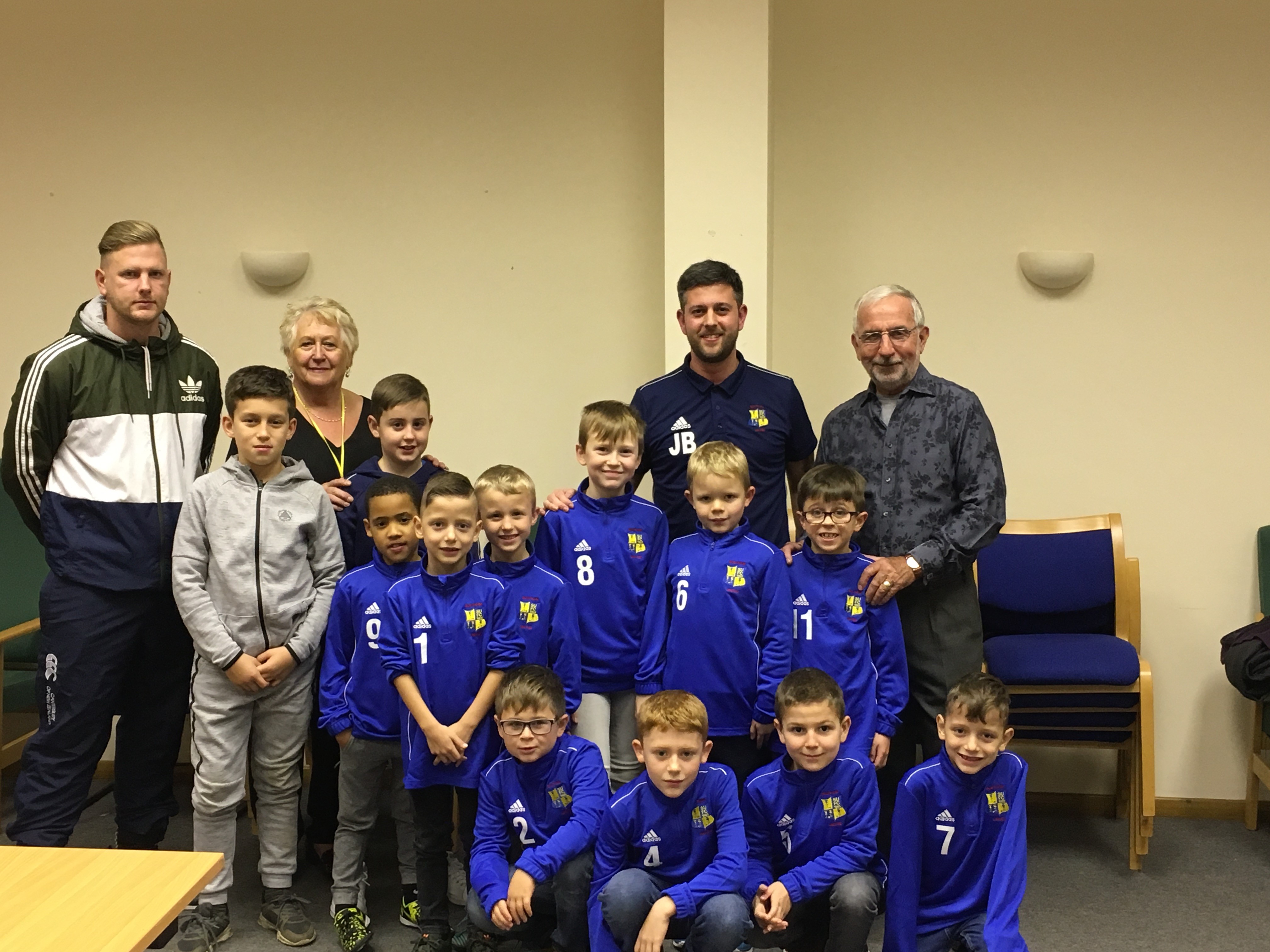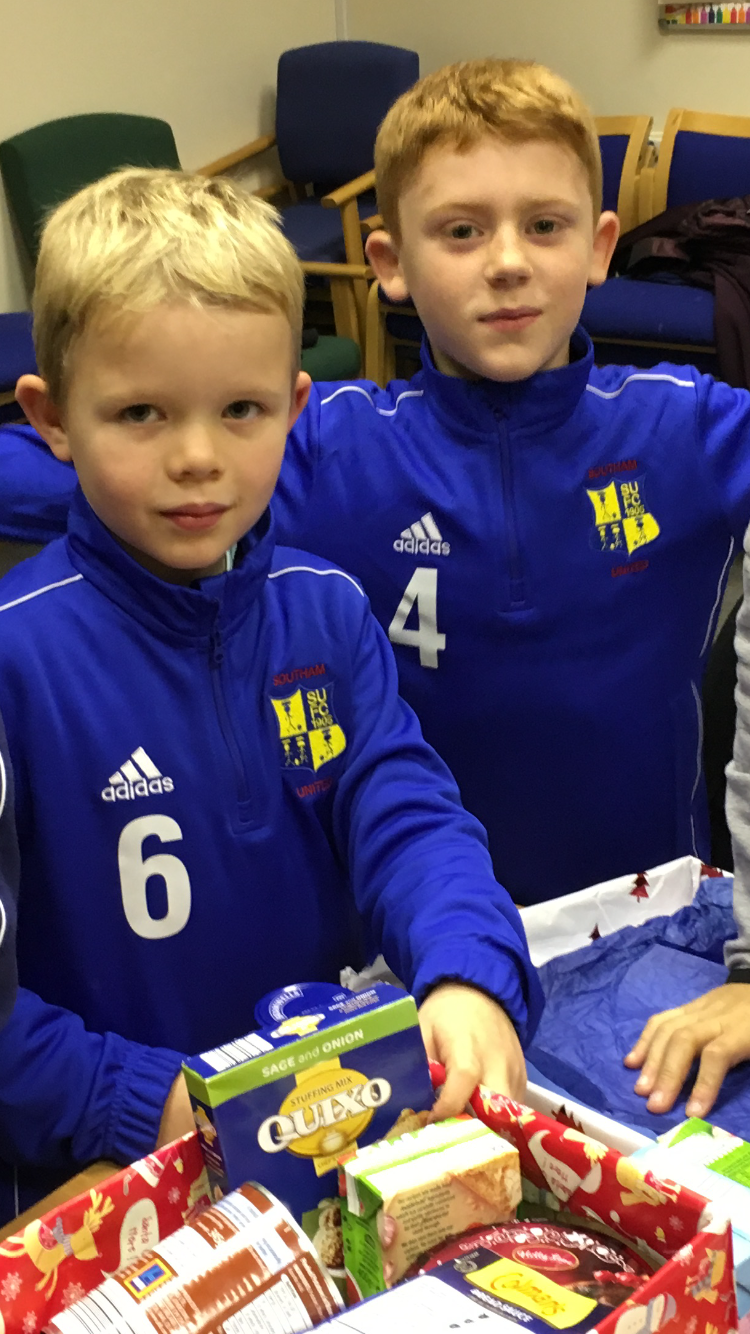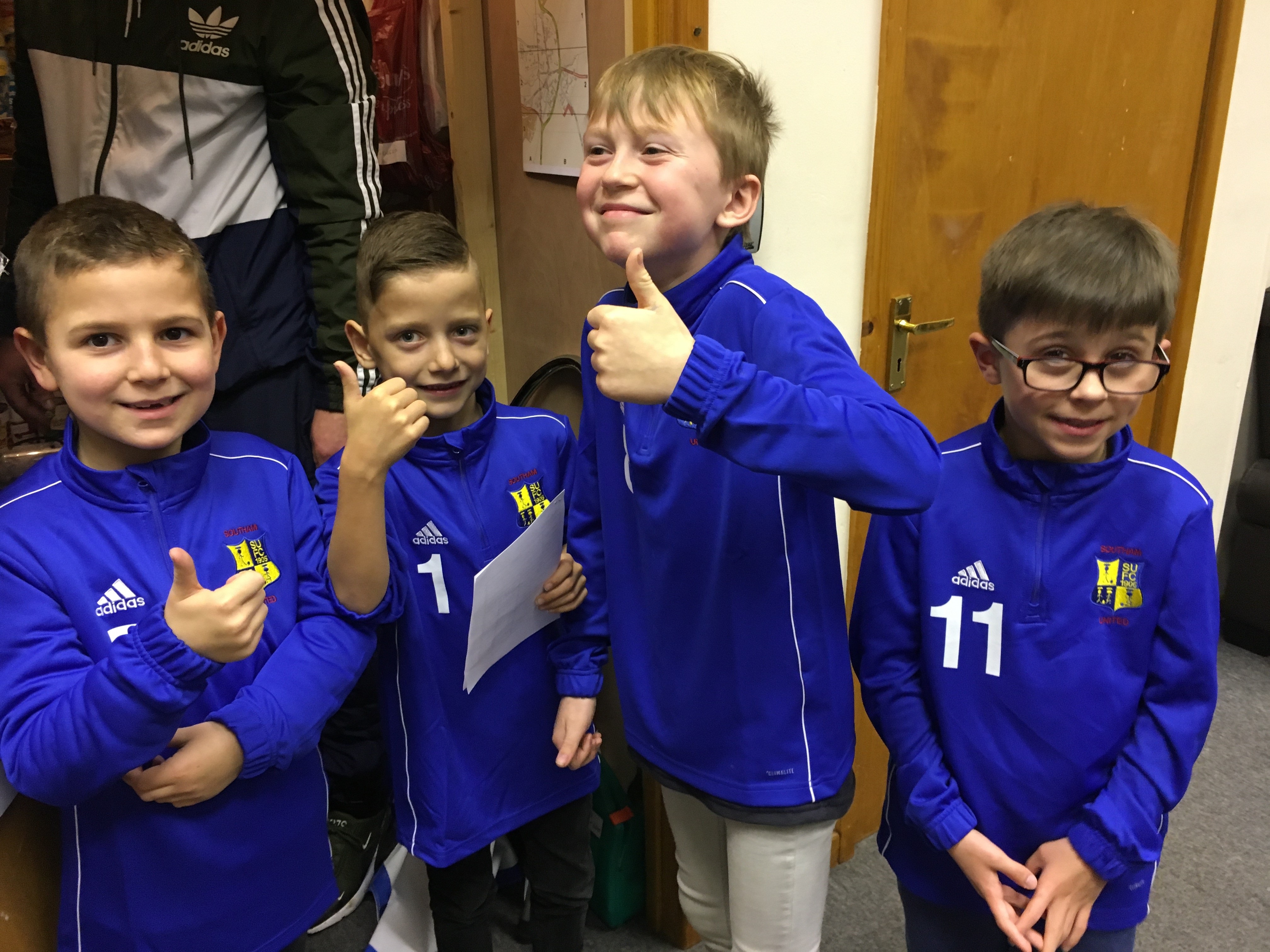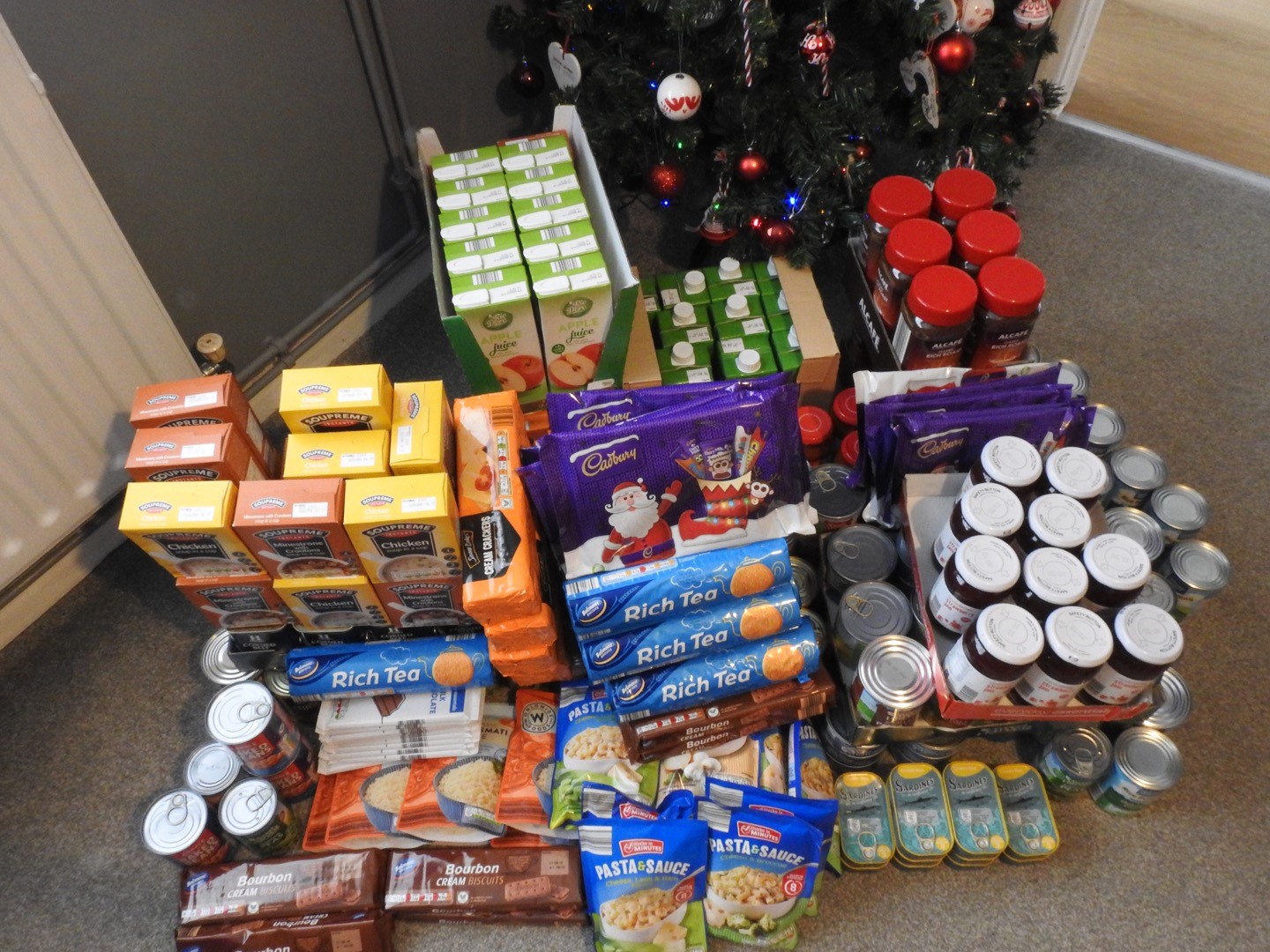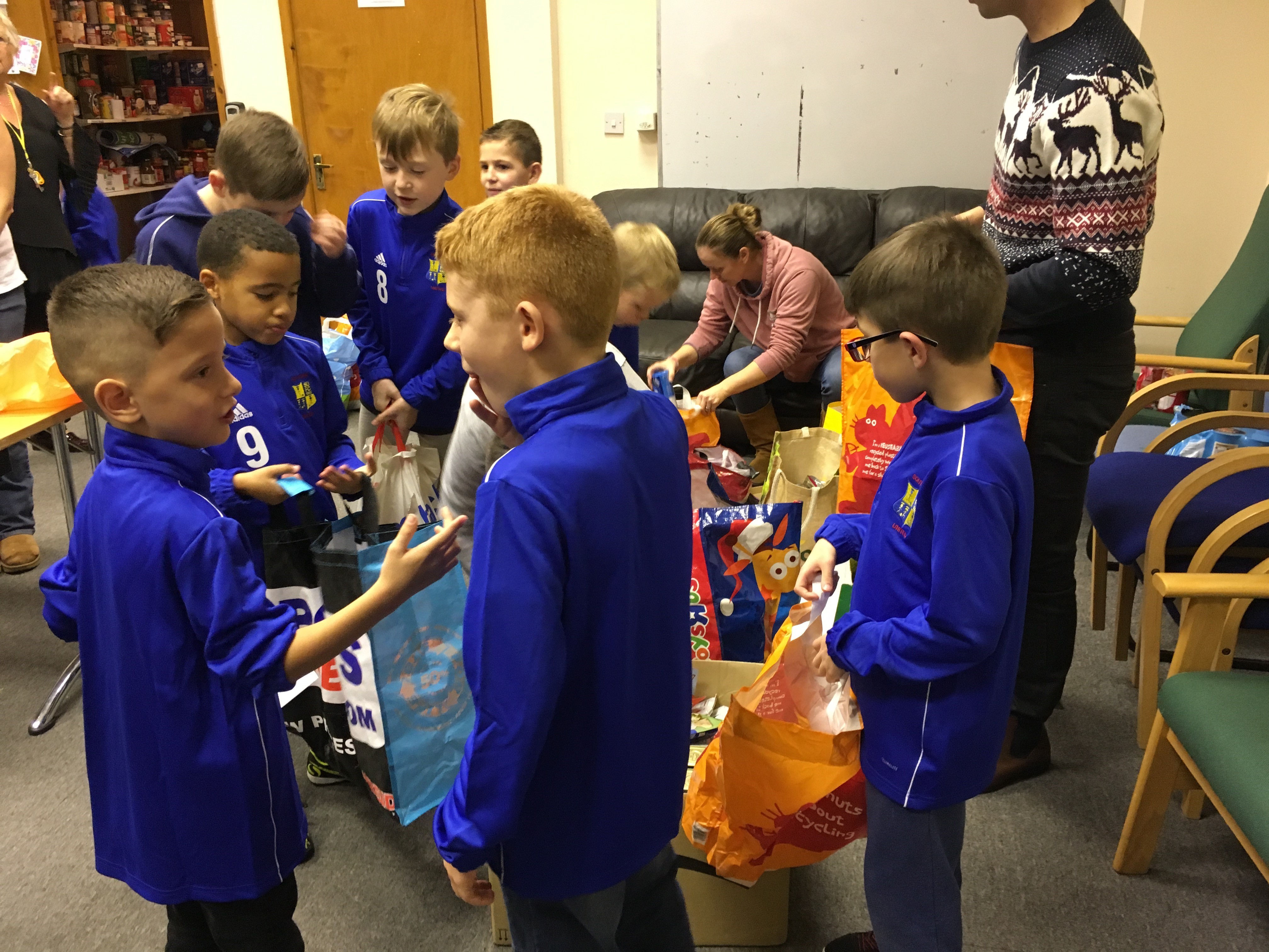 U8's fantastic support for local Food Bank
On Sunday the 9th of December Southam Uniteds under 8 players, coaches and parents made the short trip to the local food bank which operates out of the Graham Adams Centre in Southam.
They were welcomed by Jackie Grey and her husband Terry who have been co-ordinating the food bank for over three years.
Jackie spoke to the players about the purpose of foodbanks and the vital role they play in the local community.
The under 8's made a donation of much needed items to the food bank and assisted the volunteers by sorting, date checking and bagging items to be collected by individuals and families from the local area.
Under 8's manager Jon Barnett was delighted to get his players involved and said;

"We have really enjoyed helping out at the food bank this afternoon. Listening to some of the stories from Jackie has been a humbling experience for us all. Massive credit must go to all the volunteers who give up their time all year round to help the local community. I hope that our donation will bring some comfort and happiness to people this Christmas"
"I would like to express my thanks to Jackie for giving the team the opportunity to get involved. I must also commend the players who represented our football club in such a positive manner".
Coordinator Jackie Grey shared her thoughts on the Food Bank and the visit from the under 8's;
"The main purpose of the Food Bank is to provide food to families struggling to put food on the table, for people on a low income, a sudden crisis, redundancy, benefit delays or even an unexpected bill can mean going hungry. We have been open now for 3 ½ years, in that time we have helped approximately 400 adults and 192 children. The visit from Southam United FC was a joy; the team were so well behaved and asked some very important questions they appeared to have a good view on homelessness and people with limited means".
Director of Football Wayne Goss added;
"Its fantastic to see Jon, his players & parents give up their time to help the Food Bank and also make much needed donations at a key time of the year. Everyone at the club is very proud of what they have done to help the local community"
"As a club we will be planning to support other community causes as we grow our community engagement and our Under 8's have lead the way with how we can help those that need it most"
More information about the Southam food bank can be found at fosse.foodbank.org.uk.
News // 145 weeks ago