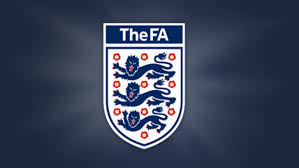 Club Coaches Attain Coaching Qualifications.
Congratulations to the following club coaches who successfully completed their FA Level 1 Coaching Qualification over the last few weeks with the Birmingham and Oxfordshire County FA's.
Richard Godfrey & Si Vials (U7's)
Jon Barnett (U8's)
Mark Kermode and Mark Taylor (U9s Saints)
Andy Dolan (U11 Saints)
In addition Shannon Turner and Krzysztof Zylski completed their FA Level 1 Goalkeeping qualifications and continue to develop all of our club keepers through specific GK sessions.
Well done to you all on your new qualifications.
We currently have U14's Coach and Girls Coach Sophie Bourton on her UEFA B coaching course and U15's & GK Coach Krzysztof Zylski progressing well with his FA Level 2 coaching course and we wish them both well as they continue their coaching journeys.
News // 149 weeks ago