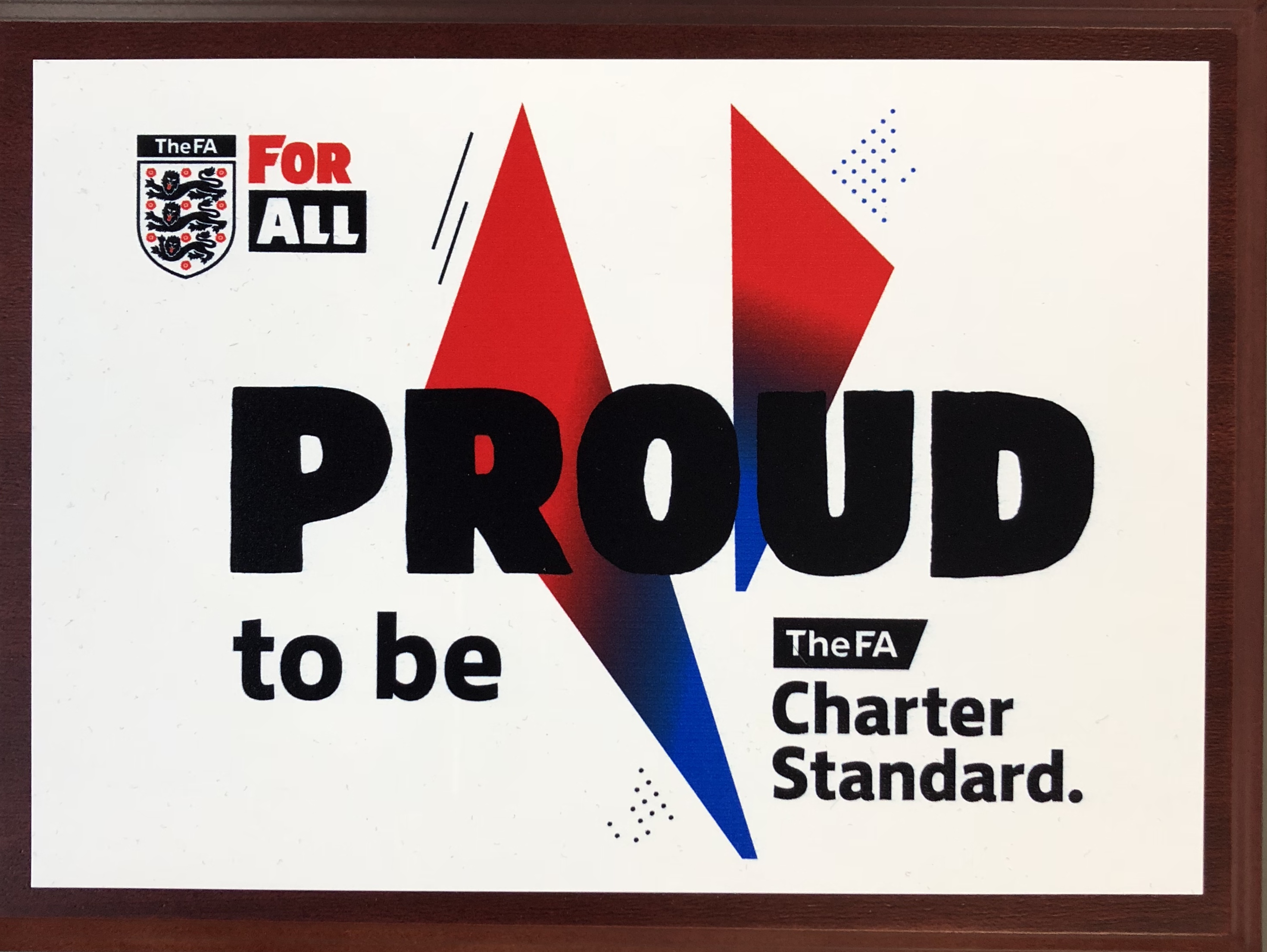 Club receives FA Charter Standard Award.
The club this week have received their Charter Standard Award renewal from the FA. This is awarded to clubs who are committed to raising standards throughout their club, ensuring they are well organised, well managed and providing a positive experience for all players, coaches, volunteers and parents.
We will be working hard to uphold and maintain the standards of the Charter Standard through annual health checks and progressing with a club "Continual Improvement Development Plan".
Special thanks go to the Birmingham County FA for their support and guidance through the process to ensure we achieved our Charter Standard status and provide us with the opportunity to grow the club in all aspects.
News // 152 weeks ago